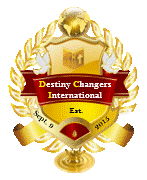 DESTINY CHANGERS INTERNATIONAL
​
International Conference Keynote Speaker, dynamic gospel preacher and great mentor, Rev. Rosemary Koomson, affectionately called Rev. Rosie or Mama Rosie is known for her captivating word, prophetic and worship ministry. She is passionate about mentoring women, both young and old to accomplish their God given purpose in life.
​
An ordained Pastor, Rev. Rosie is anointed in the prophetic and deliverance ministry. An intercessor, and worshiper at heart, she operates in a diversity of gifts and talents and is able to impact lives both in the Christian arena and world at large.
The youngest of five children to her parents, Pastor Rosie at the age of 11, gave her life to Christ, and was filled with the power of the Holy Ghost with the evidence of speaking in tongues. She walked in the supernatural ministry, operating in diverse gifts of the spirit and carried the presence and the word of God to schools preaching the gospel. Pastor Rosie was groomed in ministry by Apostle Bismarck Barima Bampoh and sat under the ministry of Bishop Dr. Charles Agyin Asare of Perez Chapel (then Word Miracle Church International). It was there that she grew in the tenets of the Christian faith.
With over 25 years in ministry, Pastor Rosie has served in various capacities such as Resident Pastor, Music Director, Praise and Worship Leader, Church Administrator, Youth Secretary, among others, bringing great experience and practical ministry to DCI. Pastor Rosie currently serves as the President and Pro-Chancellor of DCI Bible Institute (DCIBIN), President of the Destiny Changers International Ministerial Network.
​
Pastor Rosie is a graduate of James Madison University (JMU), VA, USA, and holds a Bachelors degree in Business Administration with a concentration in Human Resources and Business Management. A LEAD Scholar from JMU, she is passionate about equipping people with knowledge, life skills and developing their visions and ministries.
Rev. Rosie also holds an m Honorary Advanced Diploma in Christian Ministry from DCI School of Ministry (DCISOM), now DCIBIN. Pastor Rosie intends to further her religious education in the immediate future.
A visionary at heart, Pastor Rosie, is a business consultant and Human Resource Professional with 18 plus years of executive management experience in various industries.
She is currently the CEO of Tremconsult Business Services, Founder and President of Throne Room Experience Ministries (T.R.E.M) which is an international music outreach ministry, and Co-Founder of Trem Records & JM Promotions Studios, LLC.
​
​
​Pastor Rosie currently serves as Co-Pastor at Destiny Changers International. She teaches and preaches the word of God, empowering lives to fulfill their destinies.
Pastor Rosie is a mother and mentor to both her biological and spiritual children. She currently lives in Cincinnati, OH with her family.