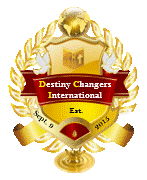 DESTINY CHANGERS INTERNATIONAL
​
Fri, Dec 28
|
Potters Ranch
DCI Annual Crossover Mountain Retreat
This a supernatural power packed annual event. The crossover retreat has a proven track record of divine encounters. It is Holy Spirit filled, and there is always a mighty move of the presence and power of God. There is that Glory moment that everyone waits for, and God never fails!
Time & Location
Dec 28, 2018, 12:00 PM – Jan 01, 2019, 3:00 PM
Potters Ranch, 5194 Beaver Rd, Union, KY 41091, USA
About The Event
Are you interested or curious about this Supernatural Mountain Retreat?
The annual Crossover mountain top retreat is DCI's most talked about prophetic retreat and encounter with God. During this retreat, participants are allowed to spend time in their own rooms/cabins seeking the face of God, before, in between and after worship services, as we prepare to cross over into another year. This mountain retreat allows one to have a serene atmosphere, conducive for meditating on the word of God and hearing His voice.
The retreat has morning, afternoon and evening sessions of congregational prayer, praise and worship, preaching/teaching of the word of God, healing, deliverance, one on one prayer and counseling. You can be assured that you will experience the glory of God and that glorious atmosphere will follow you home after the crossover event. Participants have testified of this from year to year!
Crossover 2017 was an awesome experience, where participants witnessed the manifestation of God's holy angels, in cabins, the fellowship hall, in the heavens, and the power of the Holy Spirit among other supernatural encounters. You will receive your healing and deliverance from all kinds of bondages. We look forward to a glorious time in 2018, you don't want to miss this event. See you there as we lift up the name of Jesus and experience His awesome presence and power!
Prophet David Mensah Noah, Founder & General Overseer
Rev. Rosemary Koomson, Co-Founder & Co-Pastor
Crossover Retreat Payment

Crossover Pioneer Village Pymt

Crossover Retreat Balance

Crossover Pioneer Village Kids

Crossover Retreat Partial

Crossover Optional Pymt. plan

Daily Ticket (No Lodging)

Infant Ticket (under 3 years)

Crossover Sponsored Youth