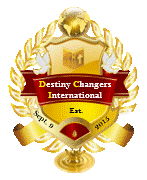 DESTINY CHANGERS INTERNATIONAL
​
All members in Destiny Changers International are expected to pay their tithes (10% of their income) to the ministry on a consistent basis. All Pastors must be an example to the rest of the members in the ministry, and therefore are required to pay their tithes, vows and offerings. We believe in the absolute word of God and obey God's word to be faithful tithers.
​
Tithing is a condition of the heart, if you love God and obey His commandments, you will obey His word to give to Him what is due. Malachi 3 outlines all the spiritual , physical and financial benefits of giving your tithes faithfully.
​
​
SCRIPTURES ON TITHES & OFFERINGS
OLD TESTAMENT
"and he blessed Abram, saying, "Blessed be Abram by God Most High, Creator of heaven and earth. And praise be to God Most High, who delivered your enemies into your hand." Then Abram gave him a tenth of everything."
Genesis 14:19-20
​
"Then Jacob made a vow, saying, "If God will be with me and will watch over me on this journey I am taking and will give me food to eat and clothes to wear so that I return safely to my father's household, then the LORD will be my God and this stone that I have set up as a pillar will be God's house, and of all that you give me I will give you a tenth."
Genesis 28:20-22
​
'A tithe of everything from the land, whether grain from the soil or fruit from the trees, belongs to the LORD; it is holy to the LORD. Whoever would redeem any of their tithe must add a fifth of the value to it. Every tithe of the herd and flock—every tenth animal that passes under the shepherd's rod—will be holy to the LORD. No one may pick out the good from the bad or make any substitution. If anyone does make a substitution, both the animal and its substitute become holy and cannot be redeemed.' "These are the commands the LORD gave Moses at Mount Sinai for the Israelites. Leviticus 27:30-34
​
"Will a man rob God? Yet you have robbed Me! But you say, 'In what way have we robbed You?' In tithes and offerings. You are cursed with a curse, For you have robbed Me, Even this whole nation. Bring all the tithes into the storehouse, That there may be food in My house, And try Me now in this," Says the Lord of hosts, "If I will not open for you the windows of heaven And pour out for you such blessing. That there will not be room enough to receive it. "And I will rebuke the devourer for your sakes, So that he will not destroy the fruit of your ground, Nor shall the vine fail to bear fruit for you in the field," Says the Lord of hosts; "And all nations will call you blessed, For you will be a delightful land," says the Lord of hosts."
Malachi 3:8-11
​
"Honor the LORD with your wealth, with the first fruits of all your crops; then your barns will be filled to overflowing, and your vats will brim over with new wine." Proverbs 3:9-10
​
NEW TESTAMENT
"Do not think that I have come to abolish the Law or the Prophets; I have not come to abolish them but to fulfill them."
Matthew 5:17
"Woe to you, teachers of the law and Pharisees, you hypocrites! You give a tenth of your spices—mint, dill and cumin. But you have neglected the more important matters of the law—justice, mercy and faithfulness. You should have practiced the latter, without neglecting the former.
Matthew 23:23
​
"Jesus sat down opposite the place where the offerings were put and watched the crowd putting their money into the temple treasury. Many rich people threw in large amounts. But a poor widow came and put in two very small copper coins, worth only a few cents. Calling his disciples to him, Jesus said, "Truly I tell you, this poor widow has put more into the treasury than all the others. They all gave out of their wealth; but she, out of her poverty, put in everything—all she had to live on."
Mark 12:41-44
​
"For this Melchizedek, king of Salem, priest of the Most High God, who met Abraham returning from the slaughter of the kings and blessed him, 2 to whom also Abraham gave a tenth part of all, first being translated "king of righteousness," and then also king of Salem, meaning "king of peace," 3 without father, without mother, without genealogy, having neither beginning of days nor end of life, but made like the Son of God, remains a priest continually."
Hebrews 7:1-3