D

ESTINY




C

HANGERS




I

NTERNATIONAL
"Transforming Lives, Changing Destinies & Making Kingdom Impact!"
DCI 7th Anniversary invitation
Welcome to the official website of Destiny Changers International (DCI). We are an International Christian Outreach Ministry, with our headquarters in Cincinnati, Ohio, U.S.A.
​
Destiny Changers International is a Pentecostal-Charismatic ministry. Graced with prayer, word, worship, prophetic and a dynamic supernatural ministry, DCI is undoubtedly one of the end time ministries that God is using to touch lives around the world. The work of the Holy Spirit is evident in the ministry's supernatural ministry, as people encounter healing, deliverance, total life changes and experience God's awesome power.
​
Many testify of how the Lord has transformed their lives from ordinary to extra-ordinary Christians doing greater works for the Lord, walking daily in the awesome power and presence of God. Jesus is Lord here and He is high and lifted in all we do!
​
DCI is passionate about making both a community and global impact through charitable and humanitarian initiatives. The word of God admonishes us to take care of the orphans, widows and poor in Psalm 82:3 "Defend the poor and fatherless; Do Justice to the afflicted and needy" and in James 1:27 scripture says "Pure and undefiled religion before God and the Father is this: to visit orphans and widows in their trouble and to keep oneself unspotted from the world".
Wednesday
8:30pm to 10:30pm Est.
​
Join us on our premiere program; the Destiny Hour service for prayer, word exhortation and prophetic ministration via zoom or in-person.
Thursday
8:30pm to 10:30pm Est.
​
Our Empowerment service on Thursdays is an interactive teaching service. Learn and grow in the word of God.
Friday
8:30pm to 10:30pm Est.
​
Our intercessory and prophetic service focuses on intercession for people, the nations, healing, deliverance and a prophetic encounter.
Sunday
10:30am to 1:30pm Est.
7:00pm to 9:00pm
Come and worship with us on Sundays during our morning and evening services.
DCI Weekly Services




In-person OR Online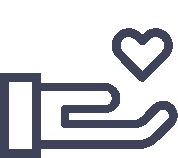 "Whoever is generous to the poor lends to the lord, and he will repay him for his deed."